Luxury chalets with swimming pool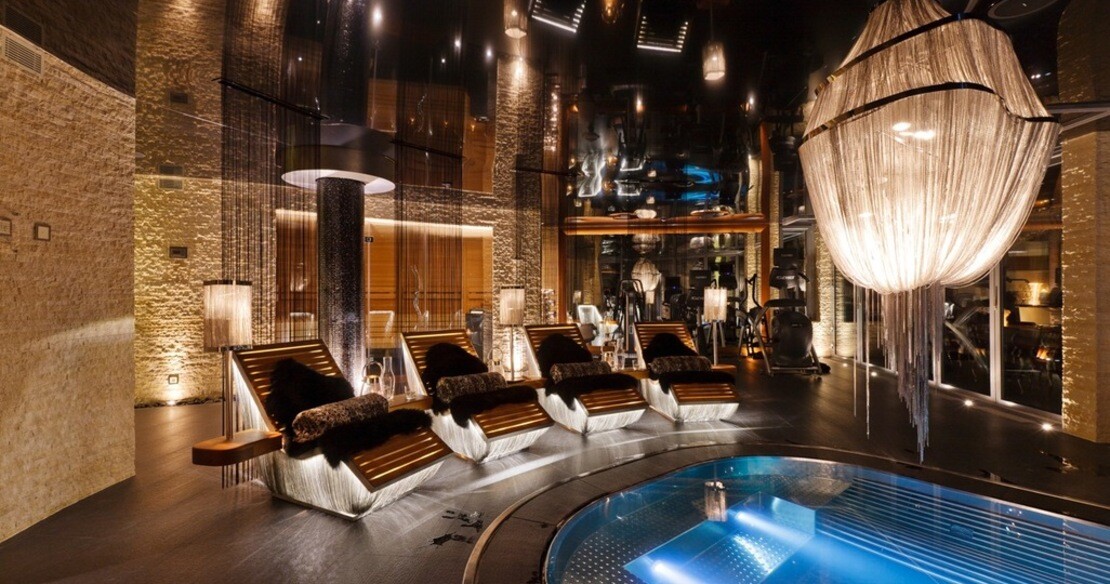 More and more luxury ski chalets actually have their own swimming pool. Just 10 years ago the defining qualities of a luxury chalet was to have a hot tub and all en-suite bedrooms. In today's luxury ski chalet market that no longer cuts the mustard. Only a full luxury spa complete with private swimming pool will do if you truly want to call your ski chalet luxurious.
We feature many luxury chalets with swimming pool as well as with incredible spa facilities. In addition these luxurious properties come with private massage rooms where sessions can be arranged with expert practioners in physiotherapy and massage. With all these amazing facilities you will be in peak shape to hit the slopes every day.
The best luxury chalet swimming pool in the world
One of the best chalet swimming pools we have seen is in Chalet L'Hotse, Val d'Isere. Here the pool is illuminated by coloured lights that can be programmed to your individual needs and desires - it's pretty sumptuous. However, for sheer audacity the one at Chalet Toit du Monde, also in Val d'Isere (what is it with this resort and luxury chalets with swimming pools?) takes the main prize. At the press of a button the middle section of the floor you are standing in will lower to form the shallow end of a pool that then automatically fills with heated water. It may not be the biggest swimming pool we have seen but it certainly is quite the show stopper.
Below is our selection of the finest luxury chalets with swimming pool. However, if you want to see more options please do browse our site further by clicking on the link below to see all our luxury chalets with pools, or simply give our friendly team a call. We would be happy to assist you in finding the ideal luxury ski chalet (with or without swimming pool) for your needs.
Our favourite luxury chalets with swimming pool
---